Terms and Conditions
Permitted Uses of GPA eLearning Program
By using the website you accept these terms and conditions.
Single User Terms and Conditions
You are a registered user and have been issued ID and Password; unauthorized use of your User ID and Password for online access with or without your knowledge is a breach of this usage agreement and copyright.
Permitted Use
Advanced Gerontological Education (AGE) Inc. is the copyrighted owner of the GPA eLearning Program and electronic Manual. AGE Inc. grants the User permission to access to GPA eLearning Program. The User is authorized to download, save and print the e-Manual resource. Hard copy printed from the electronic file of the curriculum is, solely for the private use of the registered User for individual education resource purposes only. The User may only use this online access in a way that conforms to all applicable laws and copyright regulations. Electronic files may not be transmitted in hard copy nor digital form to any other institution or to a non-Authorized user.
The User specifically agrees that use other than indicated above is a violation of these terms and conditions.
Prohibitions on Certain Uses
Altering, recompiling, systematic or programmatic copying, reselling, redistributing, publishing or republishing of any publication text, output, search results, or other information from A.G.E. Inc., or any portion thereof, including without limitation, copyright, proprietary and/or other legal notices contained therein, in any form or medium is prohibited.
The User may not assign or transfer its rights under this agreement.
Copyright © 2017 Advanced Gerontological Education Inc.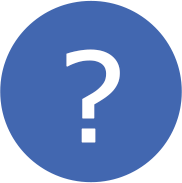 We're Here to Help
Visit Support »
Don't have your activation email?
Try checking your spam / junk folder
Struggling to login?
Make sure you've activated your account (check your emails for your activation email)
If your account is already activated, try resetting your password