GPA eLearning
Welcome to the GPA eLearning Home page. The GPA eLearning Program includes key content from the GPA Basics curriculum and is available to care providers caring for older adults and/or persons with dementia.
This course is comprised of multiple short tutorial segments within 4 modules.
Interactive matching activities appear at the end of modules 1, 2 and 3.
Module 4 content is presented in video tutorial format and includes Gentle Persuasive Technique demonstration videos.
The entire program will take approximately 2.5 - 3 hours to complete.
Please download the GPA Basics eManual at the beginning of the course and follow along as prompted.
Certificate will be available for download on completion.
If you are an organization interested in our group learning options, please contact eLearning@ageinc.ca for GPA eLearning Program access. ***Individuals learners, please register below to access the GPA eLearning Program.
GPA eLearning is now a mandatory prerequisite for all GPA certified coach training workshop attendees.
ENTER THE PROMO CODE: COACH2020 to apply a 50% discount.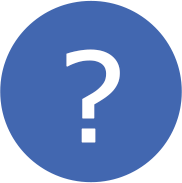 We're Here to Help
Visit Support »
Don't have your activation email?
Try checking your spam / junk folder
Struggling to login?
Make sure you've activated your account (check your emails for your activation email)
If your account is already activated, try resetting your password